So after ages of being against hiring a web designer and having your friend do your business website, You finally have your shiny new webpage completed. Except for a small problem – it's not that shiny at all. In fact, it's dull, unappealing and not in the slightest bit user friendly.
After much deliberation later, and you have finally come to your senses. You decide to pay up and get a professional website design for your business website.
Well done!
Are you wondering what comes next and what is involved with the web design process?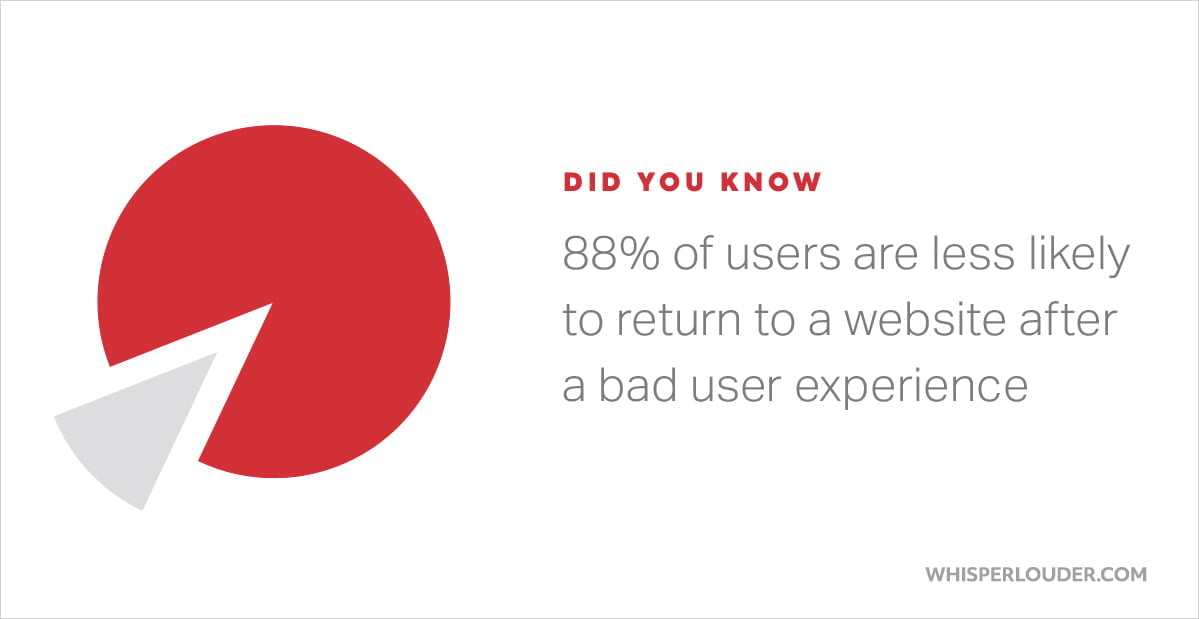 Have you accounted for any unforeseen circumstances that could come up during the design process?
You might think that web design is a simple process, but you're mistaken. There is a lot of variables at play when it comes to developing a coherent user experience that captivates users and solidifies your brand in the deepest parts of their memory. There is a reason why your friend's website looks like something from the 90s.
Let's explore web design, what is involved, what to expect and finally – the most common web design mistakes I have seen my clients make over the past decade working in the industry.
What is Web Design?
Web design is the art of manipulating pixels to represent a usable web interface. Designing a user interface for the web goes much deeper than just what you see on the browser in front of you. A website designers skill-set normally encapsulates various disciplines from graphic design, illustration, user experience, psychology and even digital marketing.
Your designer will handle the appearance and layout of your website and, in some cases, write the content as well, although, it's not very common. Appearance covers the use of colours, fonts, typography, illustrations and visual storytelling, whereas layout refers to how a website's content is laid out on a page. A well-executed web design will deliver your product or business in a user-friendly, aesthetically pleasing way while making sure to integrate any branding guidelines you already have in place.
Is responsive web design the same as web design?
Web design doesn't just apply to what you see in your desktop web browser either. You might not know, but a website designers role is also to produce designs for mobile and tablet devices. Since roughly 2010, responsive websites have become normality and for a good reason. Mobile usage in recent years has hugely increased, with more and more people online than ever before. In fact, 55% of all internet traffic coming from mobile devices.
Because of the high prevalence of mobile users, a good web designer will already be thinking ahead and planning your responsive website design ahead of time and will likely be included in your quote. You should reach out and ask for clarification. Responsive web design removes the need for a separate webpage serving users. It's a design process that combines mobile, tablet and desktop into a single, coherent user experience. The aim is to combine these three platforms into a single codebase that is easy to manage and maintain in the future.
Are there any benefits to Hiring a Web Designer?
I can remember many years ago when I started my first online business. I remember getting quotes over £10,000 to complete the web designs and web development of an eCommerce store. Due to my lack of understanding of the benefits of hiring a web designer, along with those exact quotes that spurred me into trying to do it myself and ultimately ending up where I am today, an award-winning designer and developer. There is no link for you to visit. I don't want this blog to be tarnished by me promoting myself or anyone else's services.
What are the Benefits of hiring a website designer?
Brings years of experience spanning various projects
Understands the needs of users and unconscious patterns we all fall into without realising
Has spent years studying design and colour theory
They have experience representing brands on the internet
Website designers specialise in putting your users needs first
Capable of articulating accessible web designs
These are just a few of the benefits of hiring a web designer to help you realise your businesses creative goals but, the list could go on forever. If you are worried that you have made the wrong decision to part with your hard-earned money – don't be. Working with a reputable freelancer or an agency team is an eye-opening experience that will get you thinking about your business differently.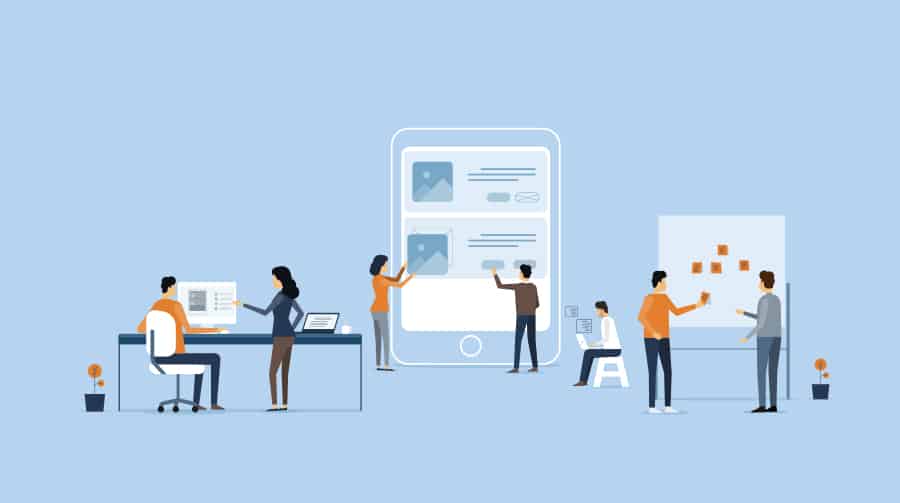 What is a Web Design Process?
The web design process is a set of predefined steps your designer will undertake from start to finish to ensure a consistent web design output. A web design process breaks a project down into clear milestones, which also doubles down as a project roadmap.
A Typical Web Design Process Checklist
Below you can find a 'typical' web design process checklist. When I say a typical website design process, it doesn't mean this is set in stone for everyone you work with. Everyone you work with will have services they do offer, things they don't and, they will also have deviations in the way they design a website, but this is a good start to understanding things a little better and what you can expect.
Clients Goals Taking the time to understand your needs and requirements
Define Project Scope Once your web designer understands your needs, your current user demographics and your end goals, they will outline the project scope and deliverables
Sitemaps & Wireframes Before any pixels are drawn, sitemap planning will normally be conducted outlining the new structure of the website. Wireframes do not include any sort of aesthetic elements and are purely there to demonstrate layout
Creating Content At the heart of an amazing business story is great content
Visual Design Everything comes together in this step and your designer will start to pull all of the information together.
Review You should get time to review their work, provide feedback and at least get a couple of iterations on their work. Don't expect unlimited revisions
Sign-off If any web design revisions we're requested now is the time to approve them and sign off your new designs
A well-designed website is more than just aesthetics. It's a strategically designed, user-focused experience that requires careful planning and execution. By using a web design process, your website designer will create an authentic experience that aligns with your businesses goals.
5 Pieces of Web Design Advice to save you money
After ten years working in the web design industry, I have noticed a common pattern amongst some of my existing clients and how they approach me with their specifications and requirements. In fact, I was sitting out in the garden yesterday drinking a cup of tea and started to think about how things could be made easier when working with web design clients, and it spurred on this article.
When you hire a web designer to create a website for you, a lot more goes into the conception than just arranging some boxes on the page. A good website designer will use a data-driven approach to their web design work and work with you to integrate key data points throughout the design.
1. Conduct Audience Research
Can your website designer create an amazing visual design without audience research? Of course, they can but, can they do it effectively?
A website designers job is to take your requirements, analyse your competitors and craft a user interface that is easily accessible and pleasing to the eye. But what good would it be to create a real estate website for a company in the bank sector?
Conducting research on your audience and taking the time to understand their demographics will not only give your business a greater understanding of who your current market is, but it will also allow your designer to craft the person user experience for them. Ultimately, you save the designer a tonne of work by doing this yourself.
2. Create a Specification Sheet
You might be sat scratching your head at this point, wondering, what is a specification sheet?
Don't worry. It's not as hard as you might think. A specification sheet is simply a document that outlines your requirements and what you need your website to do. Your designer will have plenty of experience asking you the right questions to extract this information, but you save a long phone call by putting this together yourself.
Common Web Design Specification Sheet Questions List
How many pages does your website require?
Does your website require a contact form?
Do you have any brand guidelines in place already?
Will you be showing any case studies on the website?
What are your businesses long term goals for the website?
Do you have a logo?
Will you be requiring a blog?
Do you need social media integration?
Do you require any custom functionality such as live chat?
What is your ideal web design deadline?
3. Create a Mood Board
You can think of a mood board as a collage of your likes. Use the mood board to represent your brand for the designer accurately. Gather up different quotes that identify your business core beliefs. Find images that spark emotions and align with what your business believes in.
4. Build a list of websites you like
If you have already had a consultation session with a web designer, you have likely already been asked this question. As much as web design has become very user-centred in 2021 and beyond, the designer still considers your likes and dislikes. After all, their job is to keep you happy as well, considering the huge amount of money you are investing into their services.
Build a list of 20 websites that you like the look and feel of. Take the time to write a brief passage about why you like the website and what you don't like. If you can group some screenshots with the small blurb, it will visually reinforce your web designer exactly what you like.
Creating a list of website you like for your designer is an invaluable insight into your taste and styles. It allows the designer to better craft an experience that satisfies your needs as well.
5. Know your Business
One of the toughest clients to work with is those who don't know their business inside and out. A business that lacks brand guidelines and a marketing strategy is sometimes one of the hardest to work with.
You must understand your business, who your ideal audience is, how you plan to market your services or products, who you are as a brand and what you bring to the market.
Don't be that business that hasn't defined a niche and doesn't understand its users.
Put the work and time in early, do your research and help your web designer with as much data as you can provide. The more data you can provide, the better the finished result will be.
This Article was Written by Andy Cresswell, a neurodiverse, award-winning web developer and designer with a decade of experience working closely with his clients help realise business concepts. He has recently turned his attention to blogging for Whisper Louder where he shares acquired knowledge about web design, user experience and blogging.