Bird Marketing is a trusted provider of full-scale digital marketing solutions. We prioritize delivering exceptional service to our partners through streamlined strategies. We specialize in web design, PPC, and SEO. Bird Marketing is comprised of experts in various verticals, all sharing the same passion for helping organizations achieve digital success.
Today, we're excited to share that we've been recognized as a leader on The Manifest, a B2B research resource. The business platform has named us among the most recommended digital marketing companies in London this year!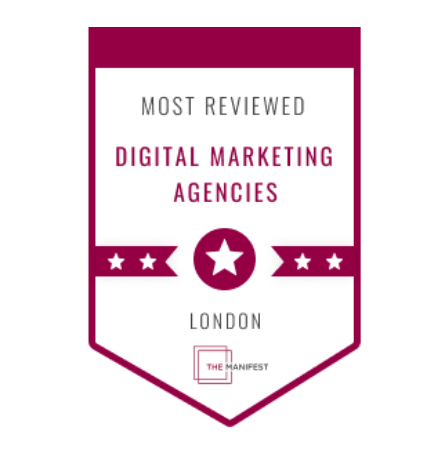 Our mission is simple — we want to deliver a great helping hand to organizations, giving them a substantial advantage in the digital age. Since 2010, we've been ROI-focused, efficient, and environmentally conscious, and we follow best practices for the best results. This year, we couldn't be prouder to be the recipient of this prestigious award.
One of our partners shared their thoughts about our work. Lucia Rose is a luxury candle retailer that onboarded us for a wide range of projects. The client needed to redesign its website and improve its performance through PPC and SEO. We identified the main objectives and have since been working towards delivering the results they want. Here's what they said:
"I have known about the company for years and watched it grow into the business that it is today. I'm impressed with how the whole thing is set up! Being a customer is a pleasant experience, and they have given us some quick wins. I love the way it's all mapped out and presented as I know what we are working on each month, and we are working our way down the list."
— Ashlie-Rose Camp, Assistant Manager, Lucia Rose
Thank you so much to Ashlie-Rose and her team for sharing their feedback. Find out more about our projects by reading company listings on The Manifest today.
If you're interested in our marketing solutions, please get in touch and find out how we can help you.